What We Did
Exhibition Stand,
location
Bangkok, thailand
Raising the Bar: Datwyler's Exceptional Collaboration for CPHI Bangkok Exhibition

.
For the CPHI Bangkok exhibition, Datwyler collaborated with us to create an exceptional display booth. Our longstanding relationship with Datwyler allowed us to work closely together to develop a design that was both innovative and visually striking. Despite our previous collaborations, we wanted to take the project to the next level and push the boundaries of what we had achieved before. Together, we were able to produce an exhibition stand that truly impressed attendees.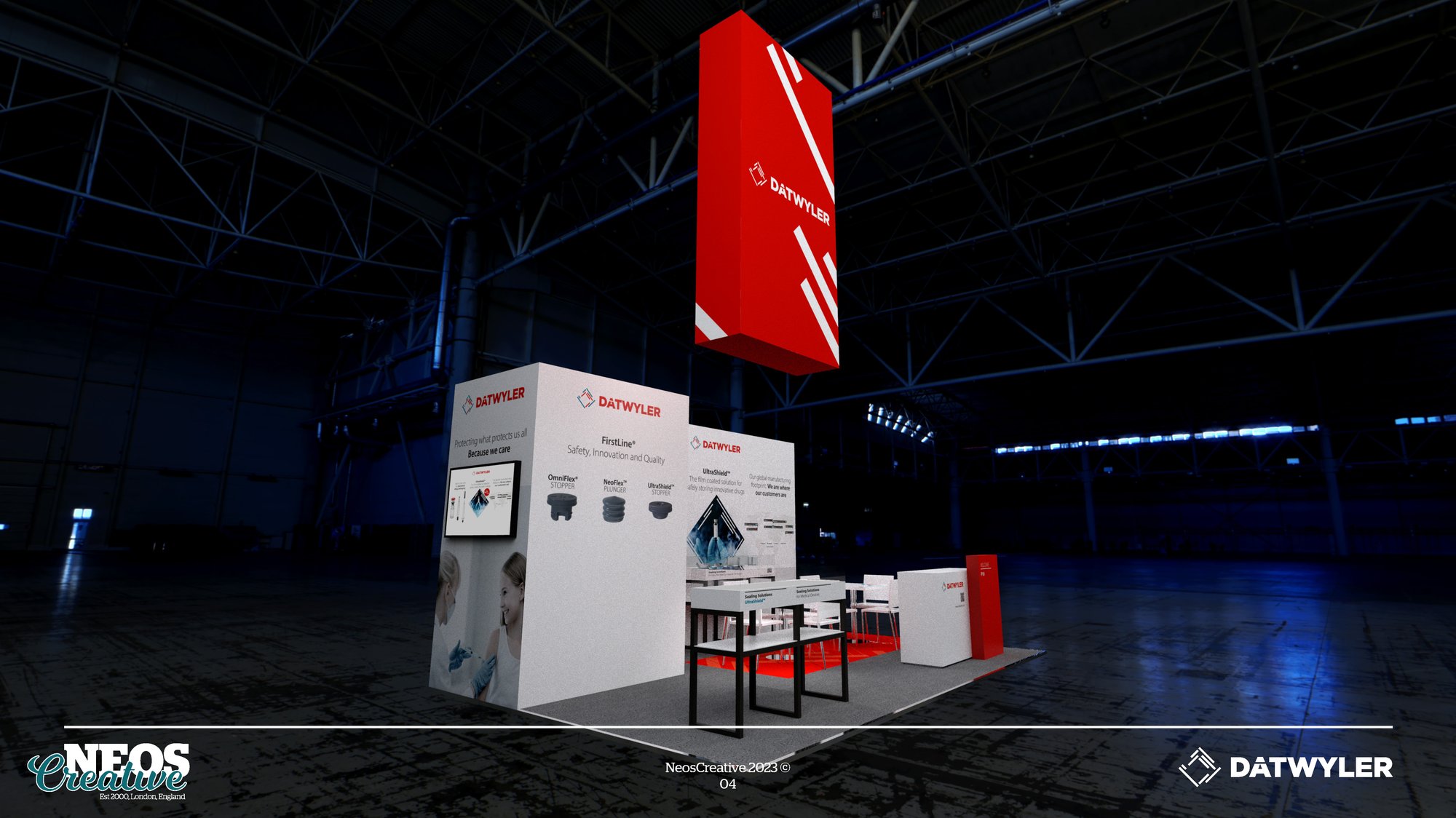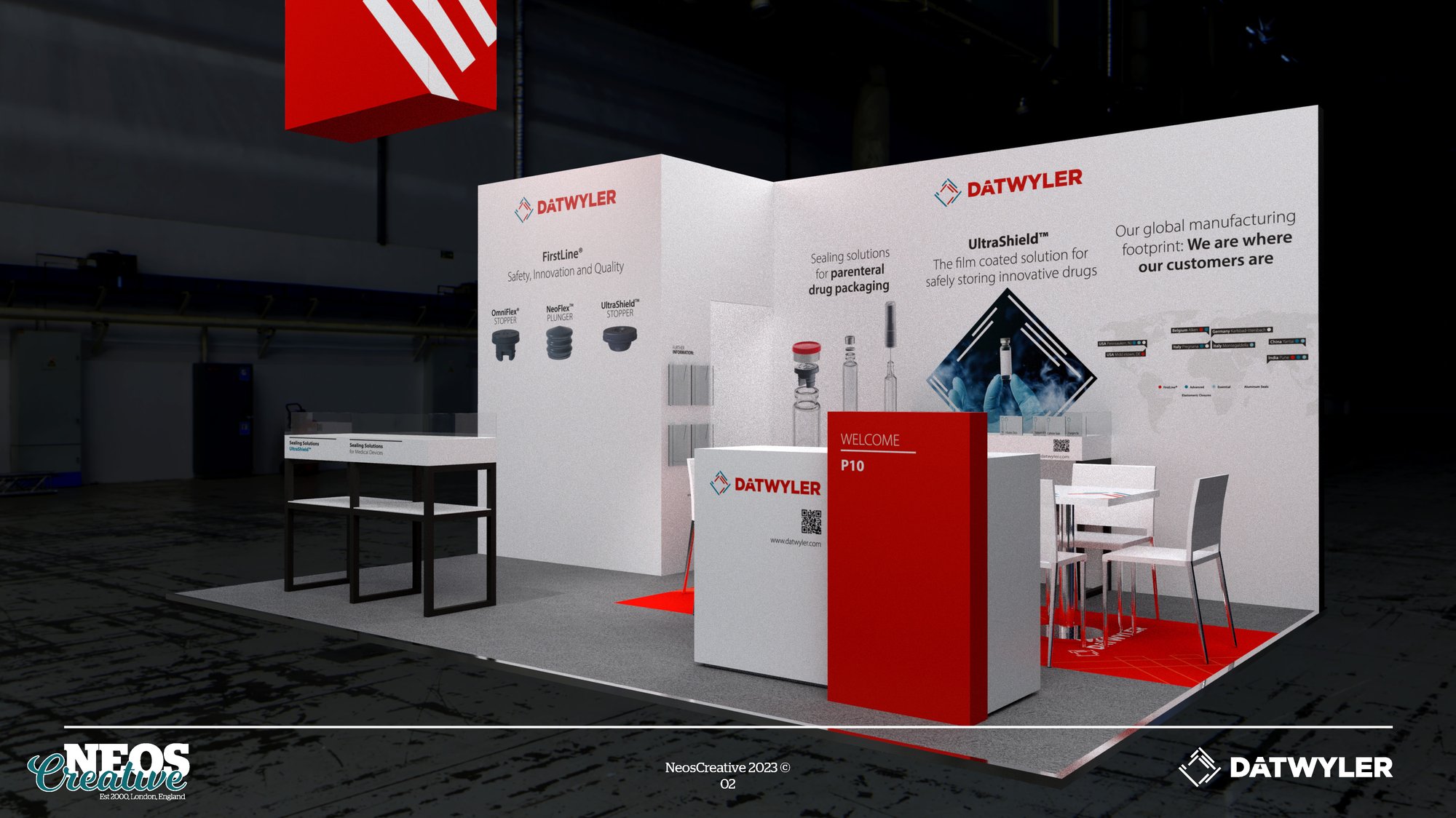 A Visual Showcase of Datwyler Excellence: Innovative Booth Design that Leaves a Lasting Impression
We worked diligently to create a booth that not only showcased the innovative and visually striking design, but also emphasized the importance of Dawtyler products. We achieved this by incorporating intricate graphic details on both the floor and overhead displays. The result was a stunning and captivating design that left a lasting impression on all who visited our booth.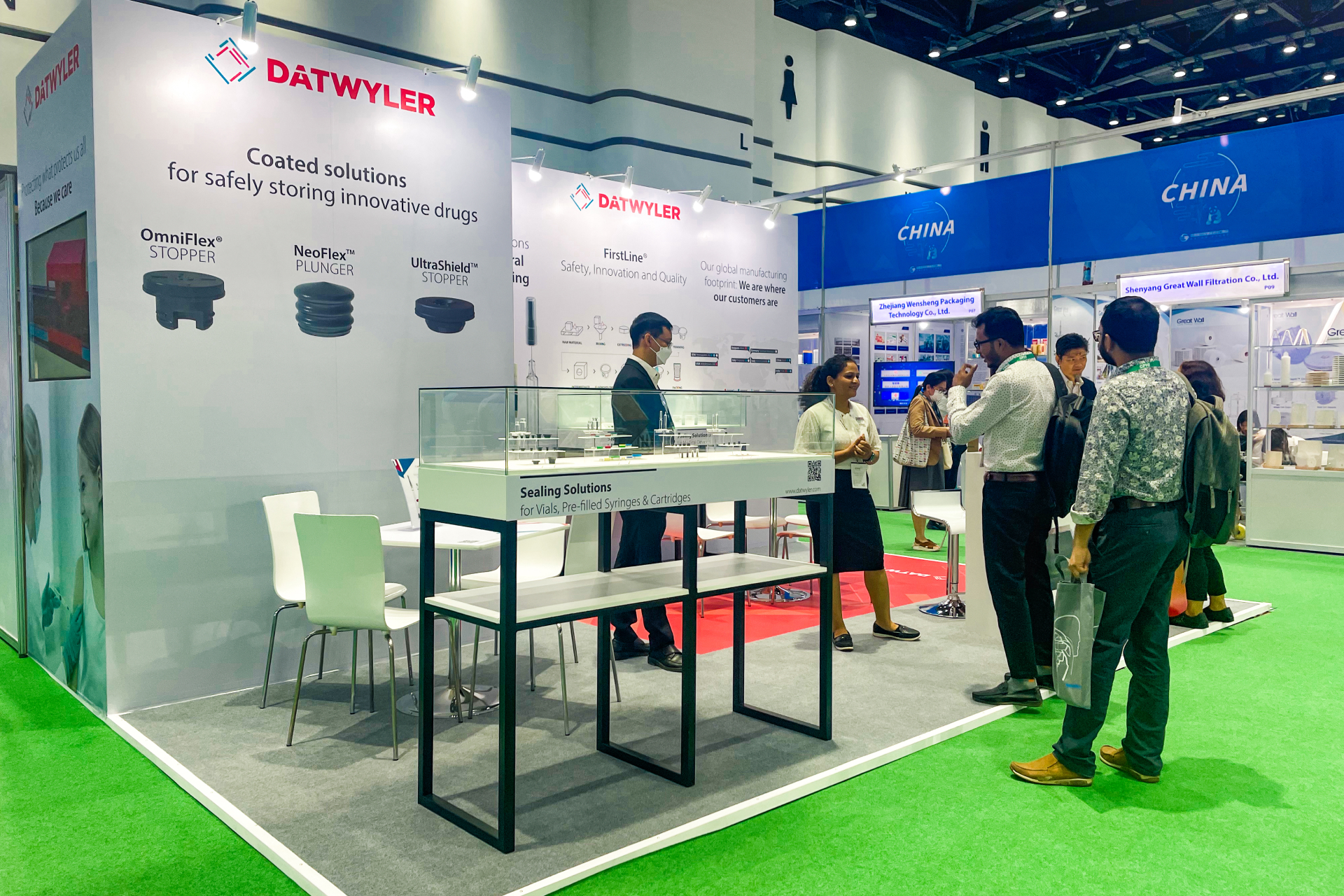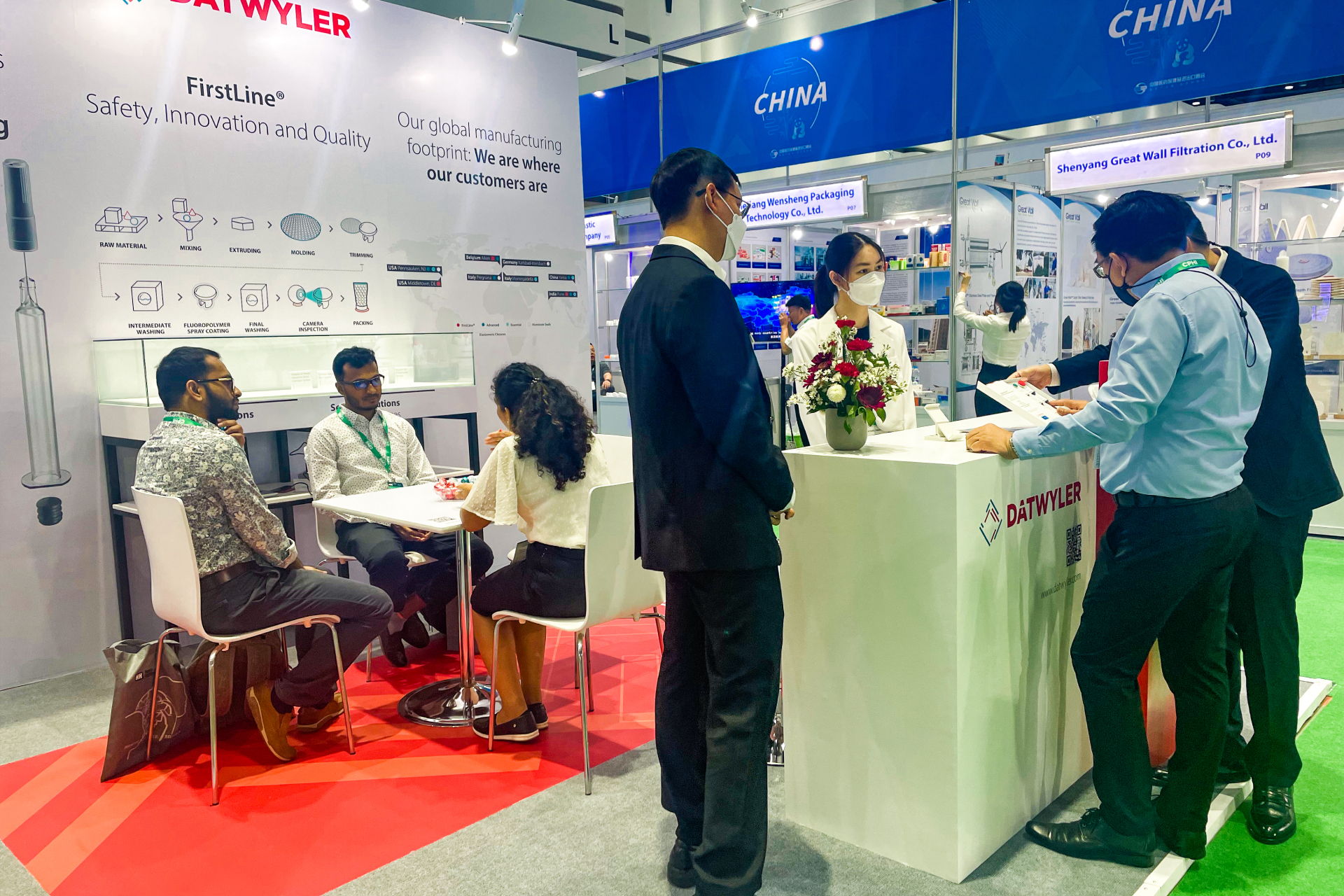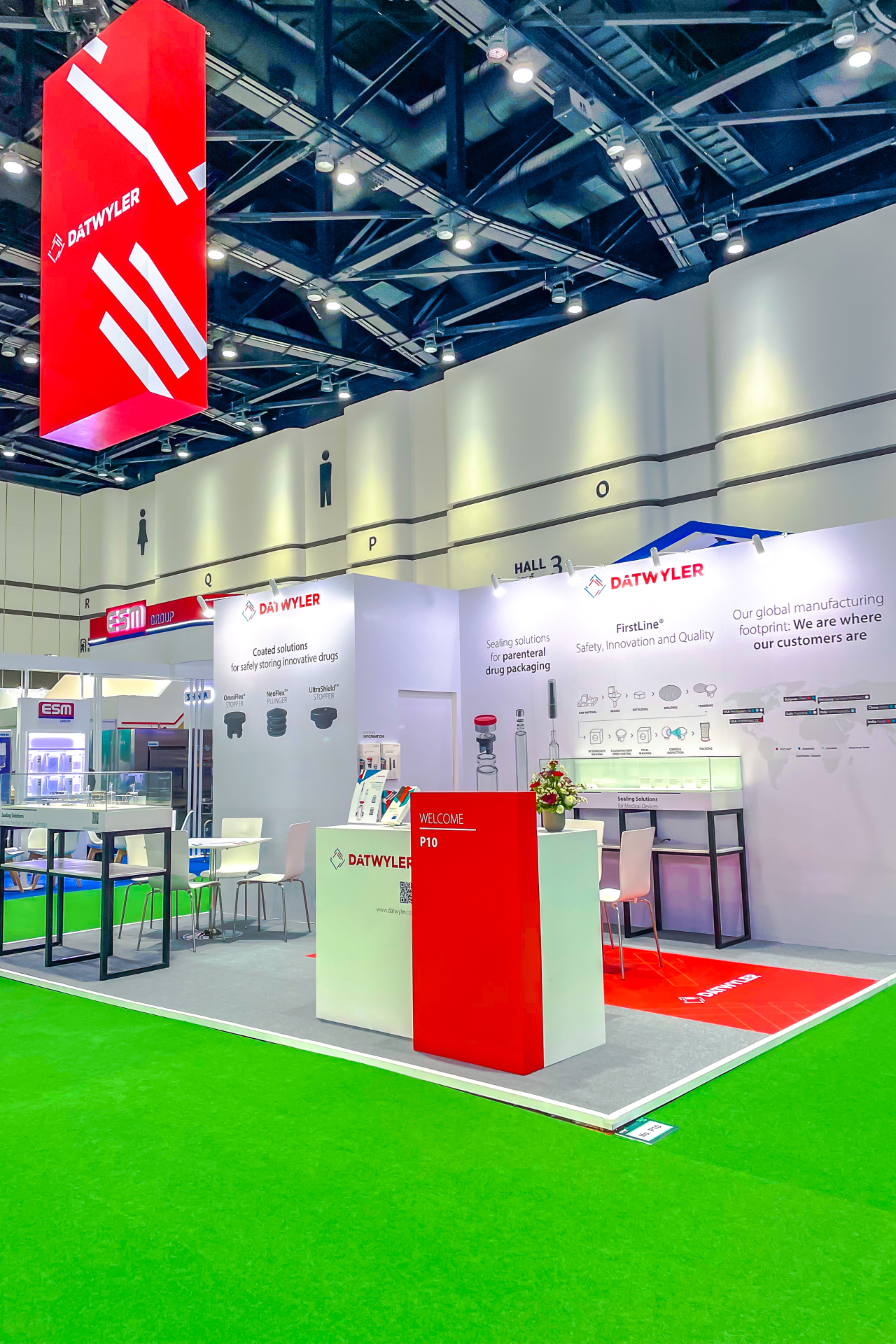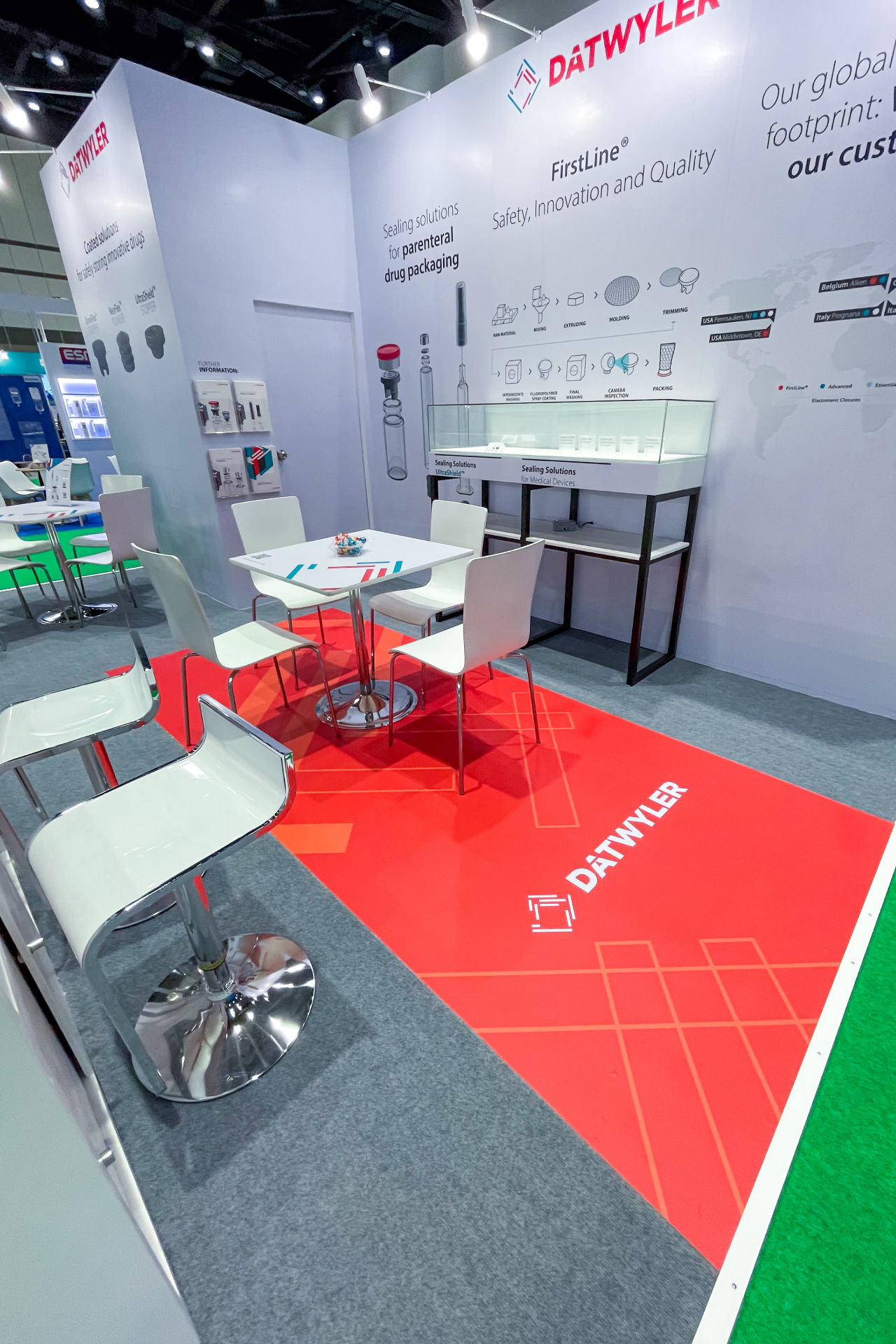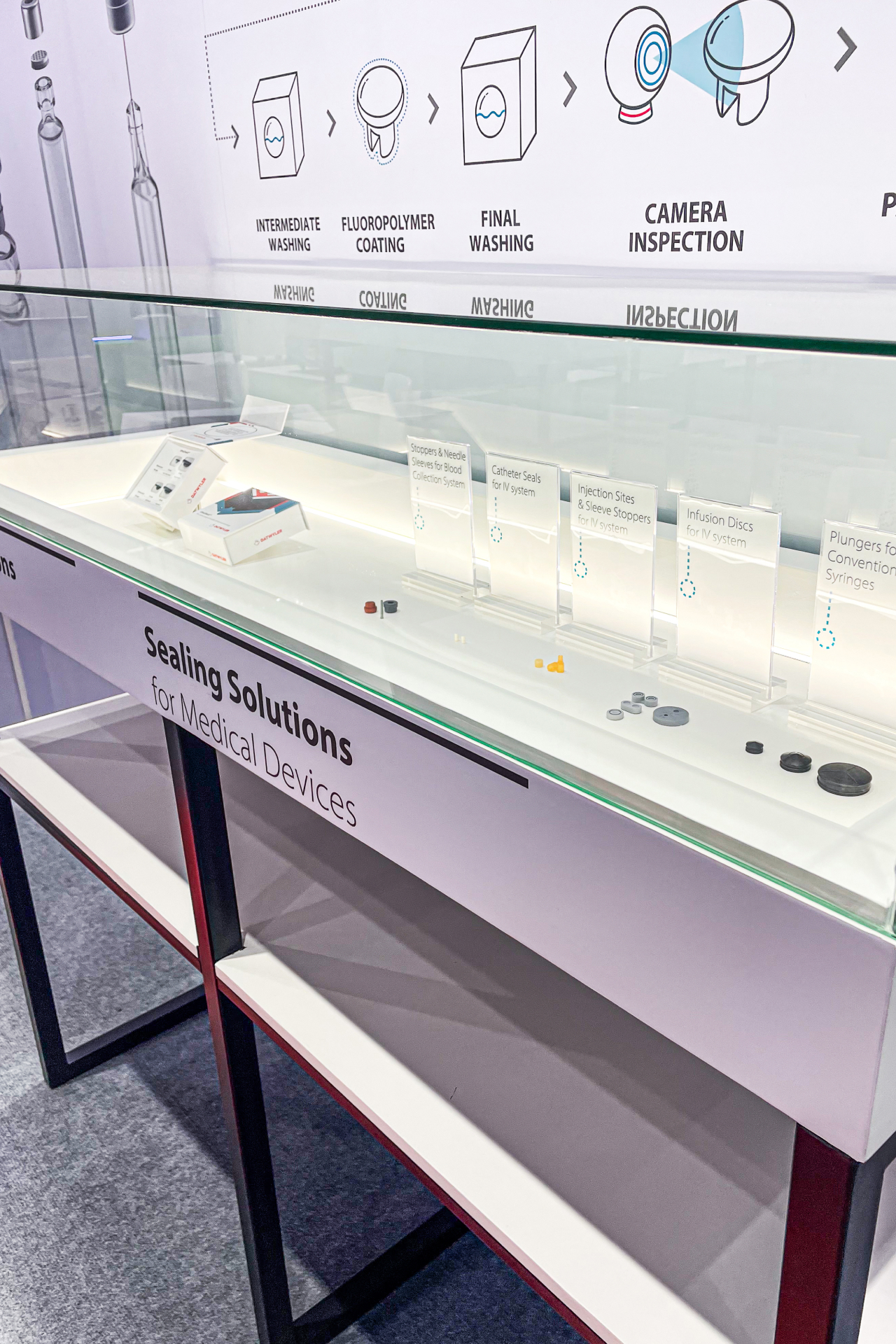 Pushing Creative Boundaries: Crafting an Exceptional Datwyler Display Booth.
Our collaboration with Datwyler was a stress-free journey that resulted in the creation of an exceptional display booth. Leveraging our longstanding relationship, we set out to design an innovative and visually striking booth that pushed the boundaries of our past achievements. With diligence and precision, we seamlessly integrated intricate graphic details into both the floor and overhead displays, effectively emphasizing the importance of Datwyler's products. The result was a captivating design that not only left a lasting impression on attendees but also conveyed the significance of Datwyler's offerings in a visually engaging manner, showcasing our unwavering commitment to pushing creative boundaries and delivering impactful mixed media designs.