Our Client
Gilbarco Veeder-Root
What We Did
Exhibition Stand,
Release Date
October 2023
Innovative Showcase: Creating an Immersive Environment for Gilbarco Veeder-Root's Latest Products
The primary objective of the design was to create an interactive environment that would serve as a showcase for Gilbarco Veeder Roots' latest and most innovative products. The aim was to demonstrate how these products integrate into the forecourt environment and how they can help enhance the overall customer experience. The design team had to strike a balance between functionality and aesthetics, ensuring that each area had a unique identity while seamlessly blending with Gilbarco Veeder Roots' vibrant colour scheme. The resulting design was a perfect blend of functionality, style, and innovation, creating an immersive experience for the customer.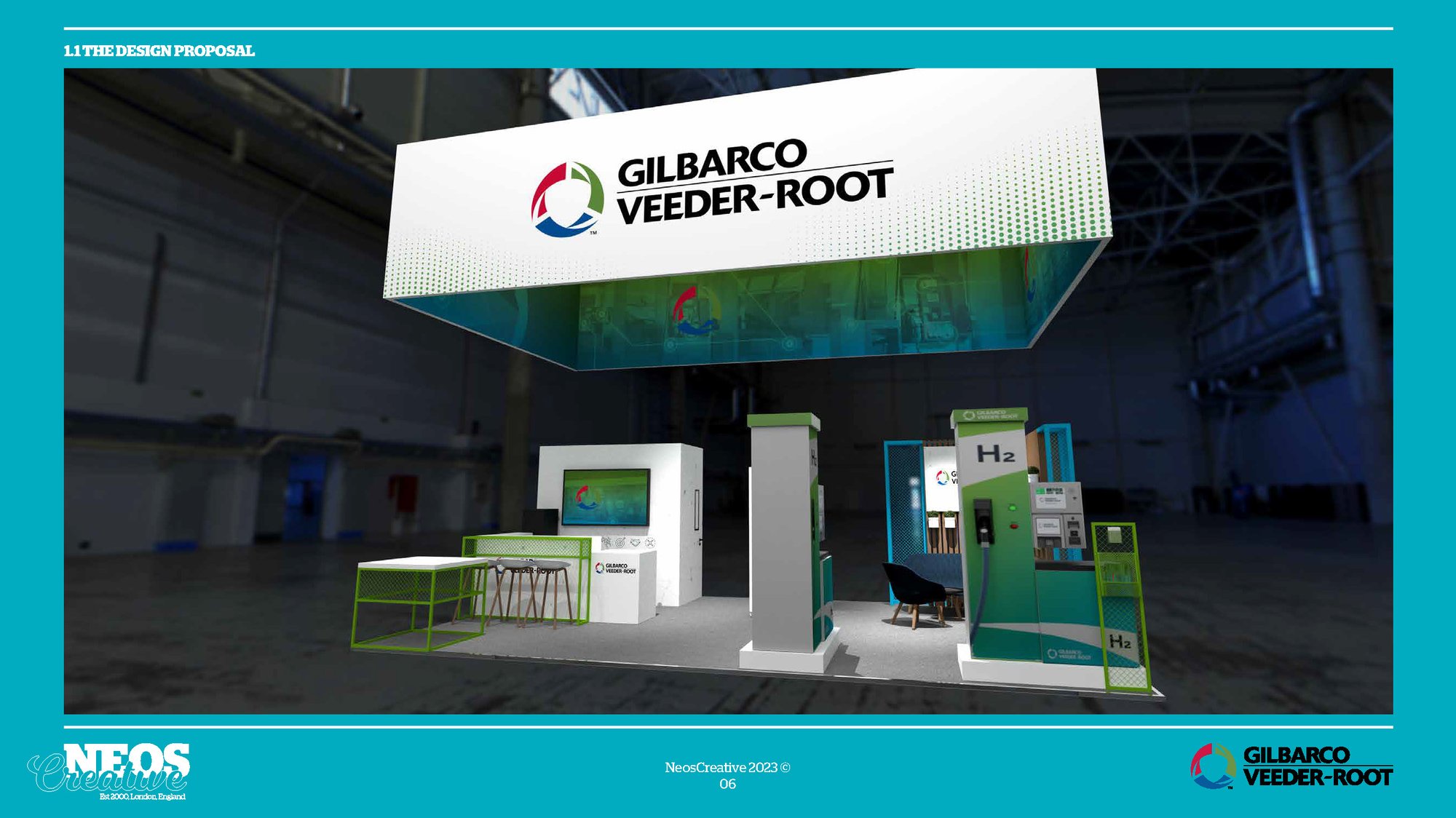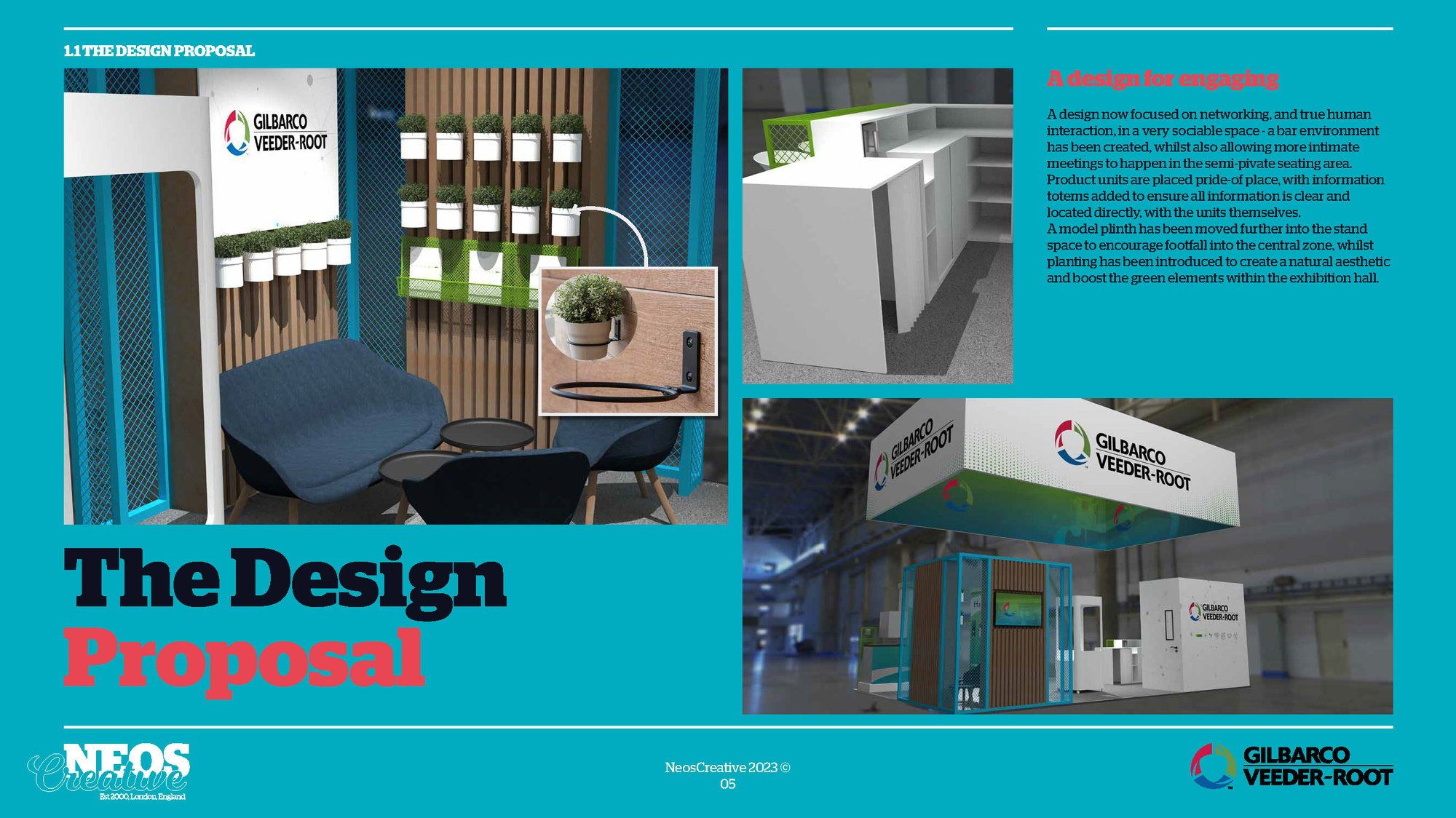 Elegance and Innovation: Showcasing Gilbarco Veeder Roots' Products
We designed a spacious and sophisticated space to showcase Gilbarco Veeder Roots' products. Our architectural model highlighted the products' location and seamlessly blended them into the existing forecourt environment. Visitors engaged with the brand through our interactive grabber machine, and plush sofa seating created a relaxed atmosphere. Our approach was to create a functional and engaging space that left a lasting impression and conveyed the brand's commitment to quality and innovation.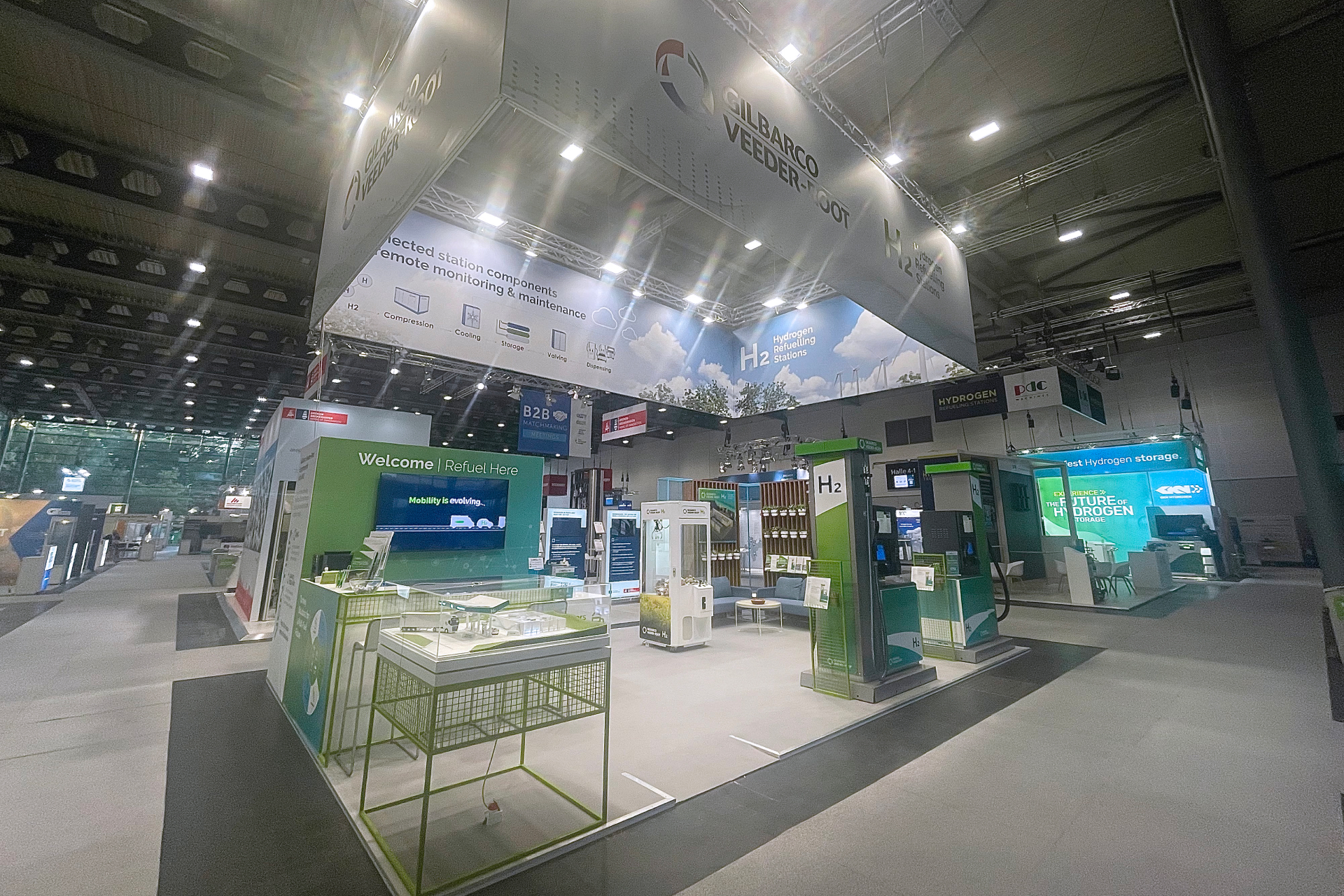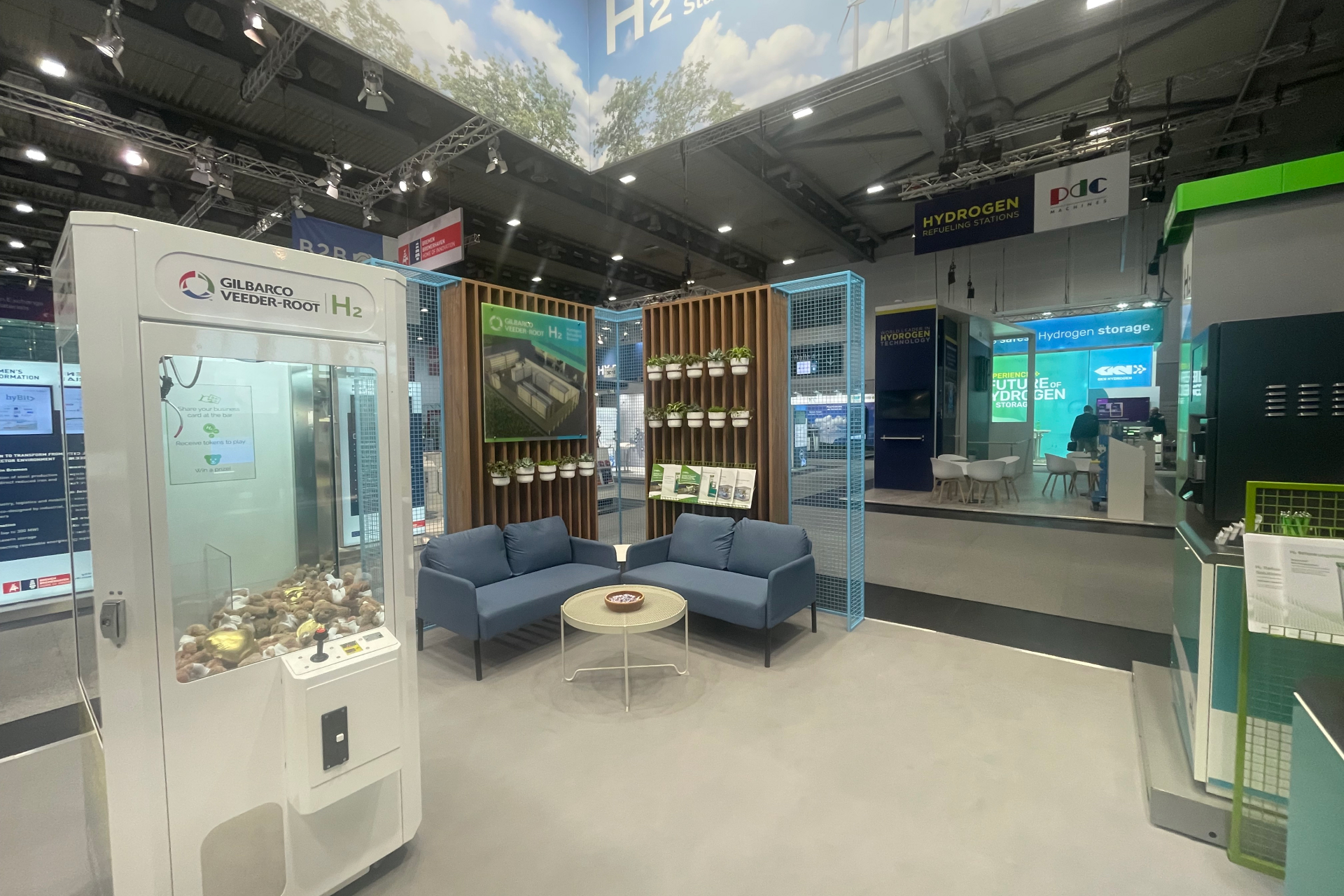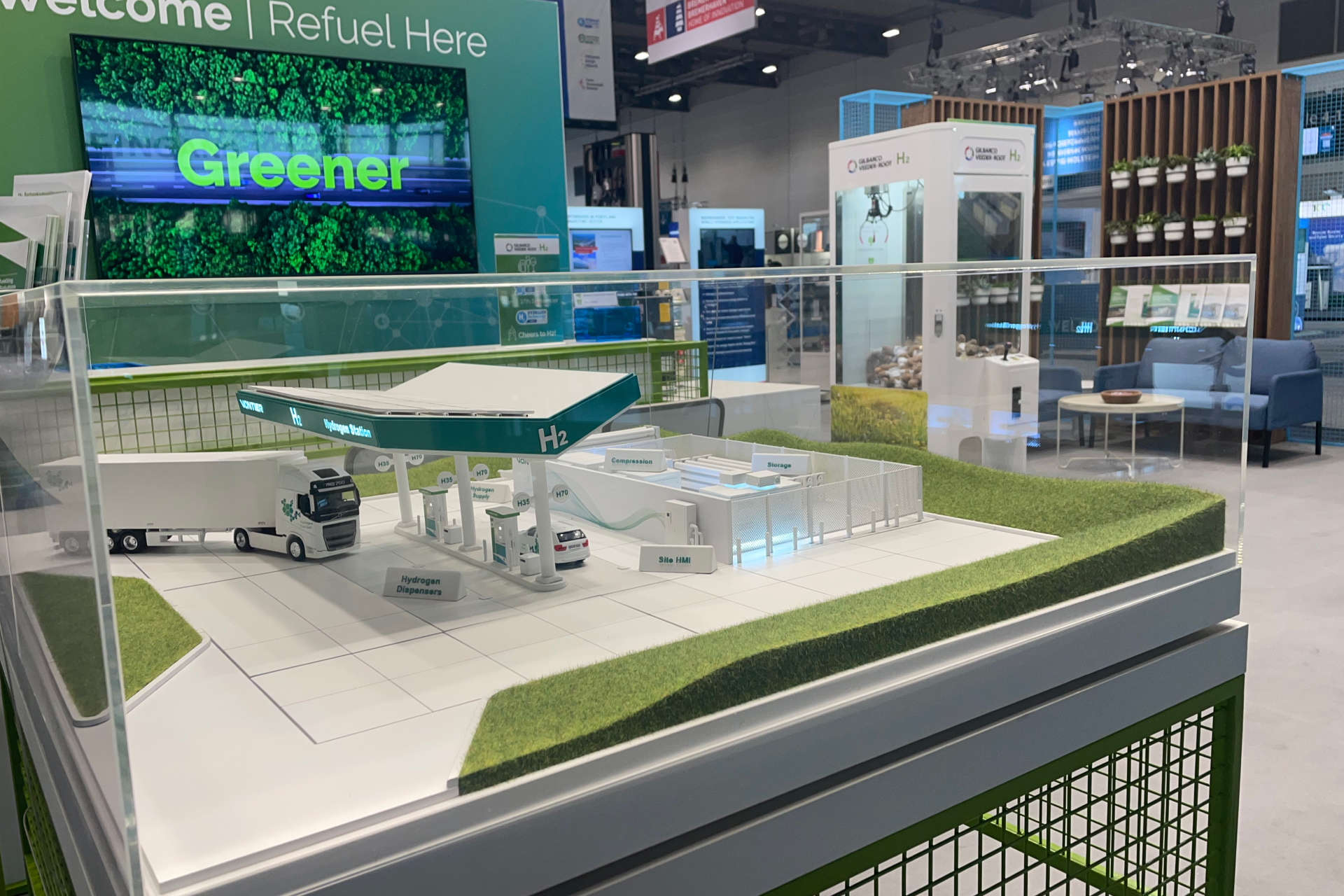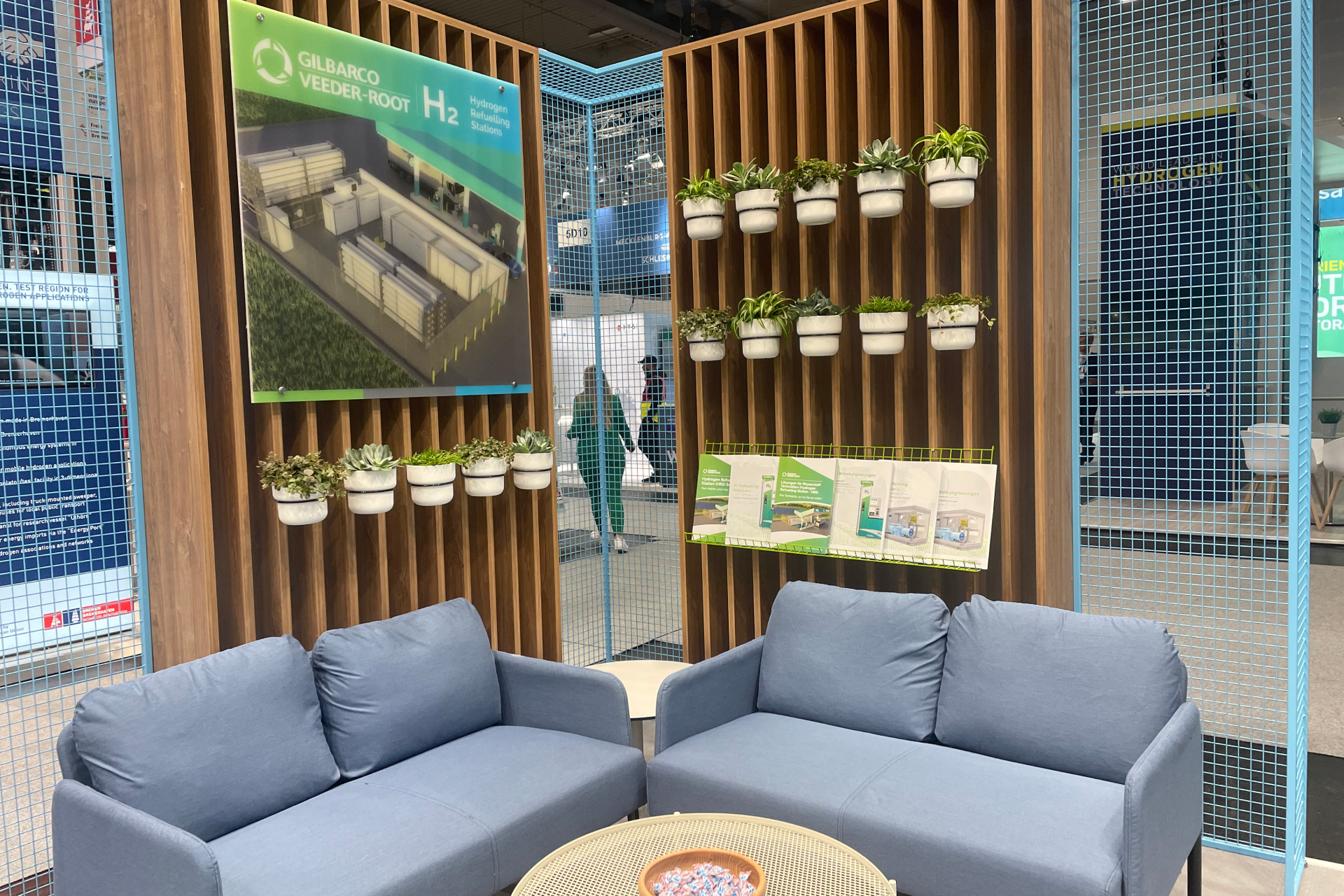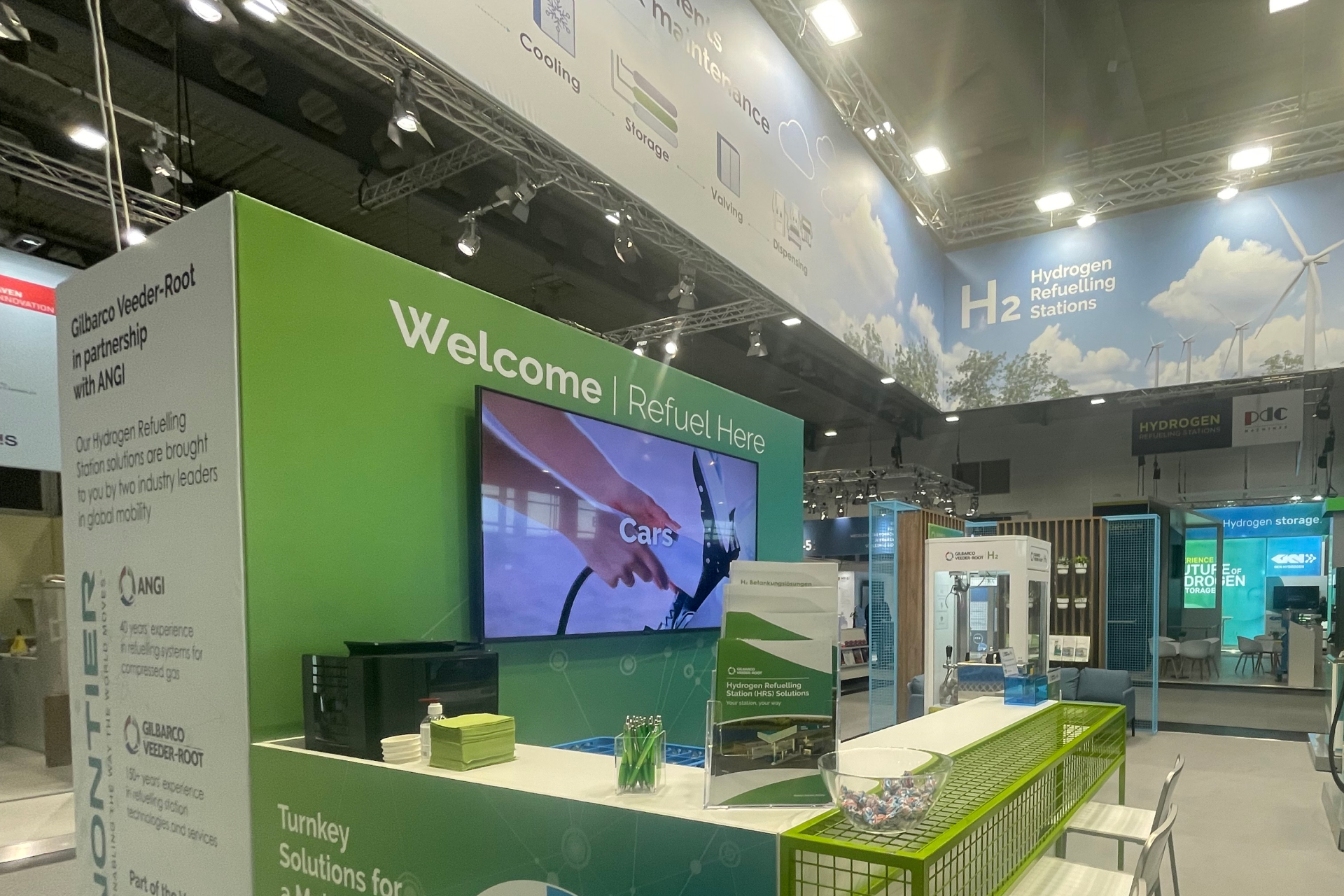 Showcasing Excellence: Gilbarco Veeder Roots' Remarkable Exhibition Stand
We meticulously crafted a spacious and sophisticated environment that effectively showcased Gilbarco Veeder-Root's products, making the entire process stress-free. The architectural model not only highlighted the strategic placement of the products but also seamlessly integrated them into the surrounding forecourt setting. Visitors were captivated by the interactive grabber machine, offering an engaging and stress-free way to interact with the brand, while the plush sofa seating contributed to a relaxed and inviting atmosphere. Our approach was driven by the goal of creating a functional and engaging space that would leave a lasting impression on attendees, and in doing so, we successfully conveyed Gilbarco Veeder Roots' unwavering commitment to quality and innovation, making the exhibition stand a standout success.