What We Did
Exhibition Stand,
Crafting Anticipation: PXGEO's Collaborative Pre-Launch Narrative for Innovative UAV Technology
In preparation for their upcoming debut at EAGE and SEG, PXGEO reached out to us, seeking to collaboratively craft a pre-launch narrative that would effectively capture the essence of their innovative UAV technology and generate a buzz of anticipation and curiosity among potential customers and industry peers. Together, we aimed to create a compelling and engaging narrative that would showcase the unique features and benefits of PXGEO's UAV technology and highlight their commitment to delivering cutting-edge solutions to the market.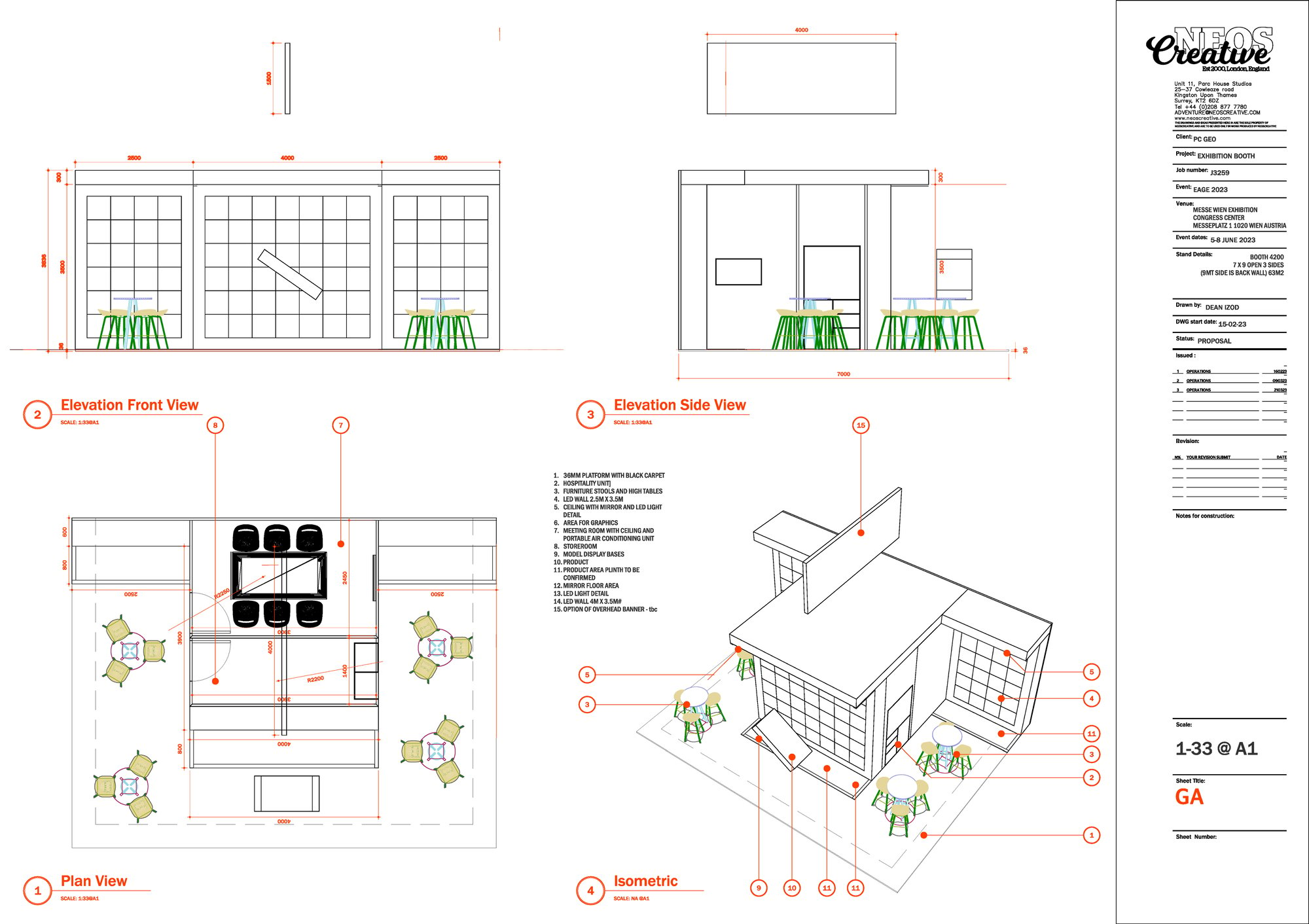 Unveiling Innovation: The Spectacular PXGEO UAV Showcase Stand
The stand we produced was designed to showcase the latest PXGEO UAV model. We placed a module of the UAV at the centre of the stand, which was surrounded by an impressive backdrop of three large LED screens. The screens displayed a captivating and one-of-a-kind video that featured an animated stingray transforming into the PXGEO UAV. The overall effect was stunning and left a lasting impression on all who saw it.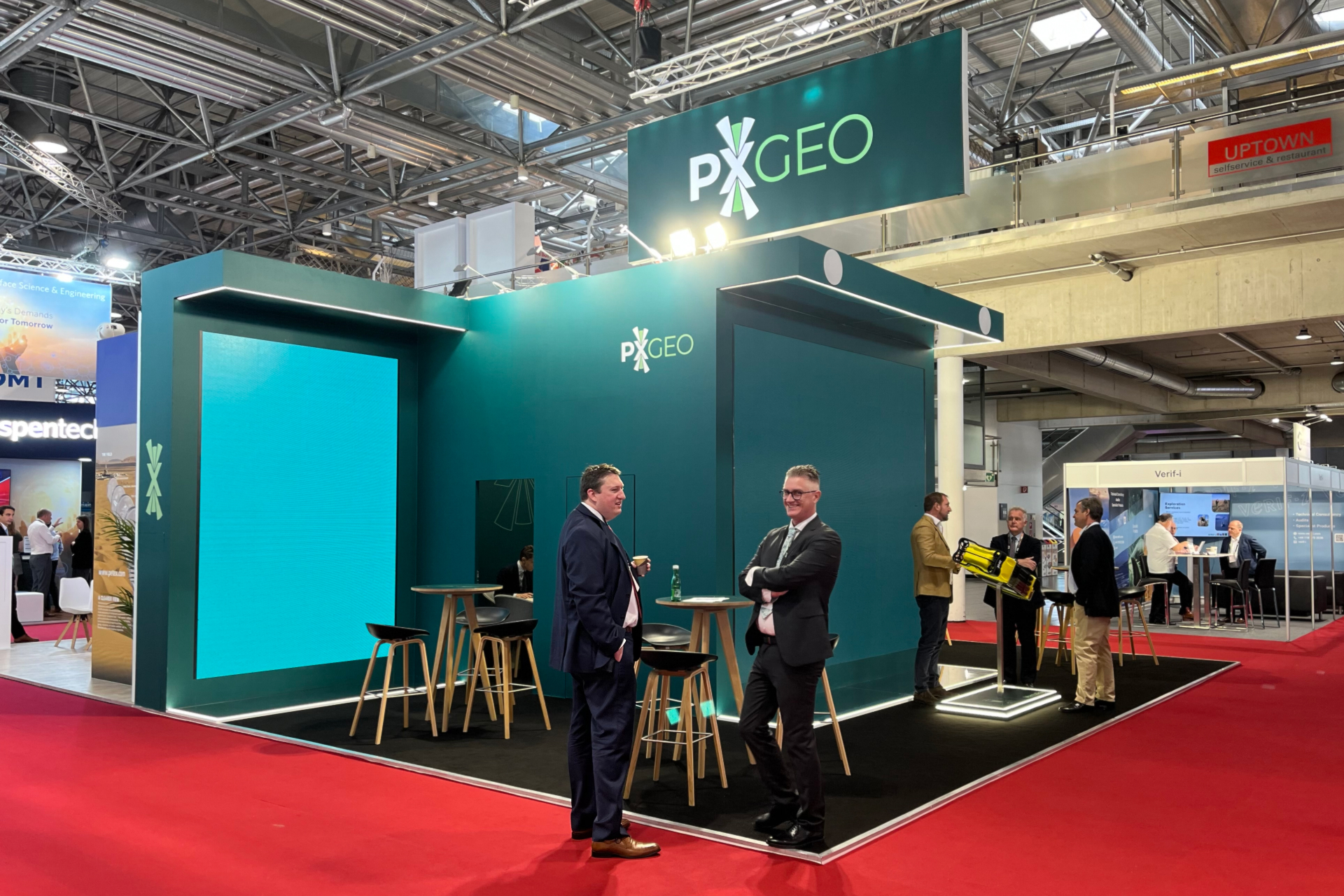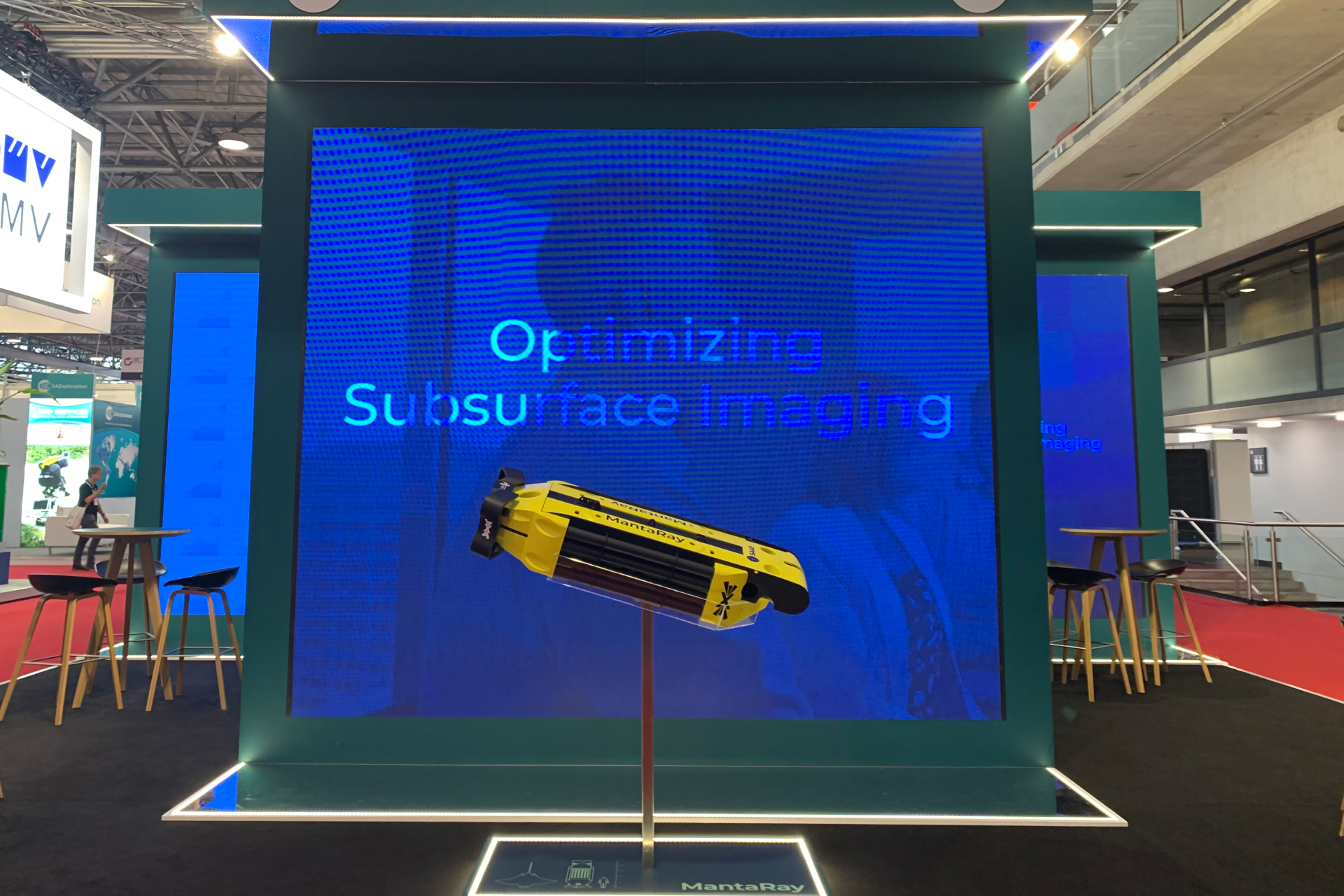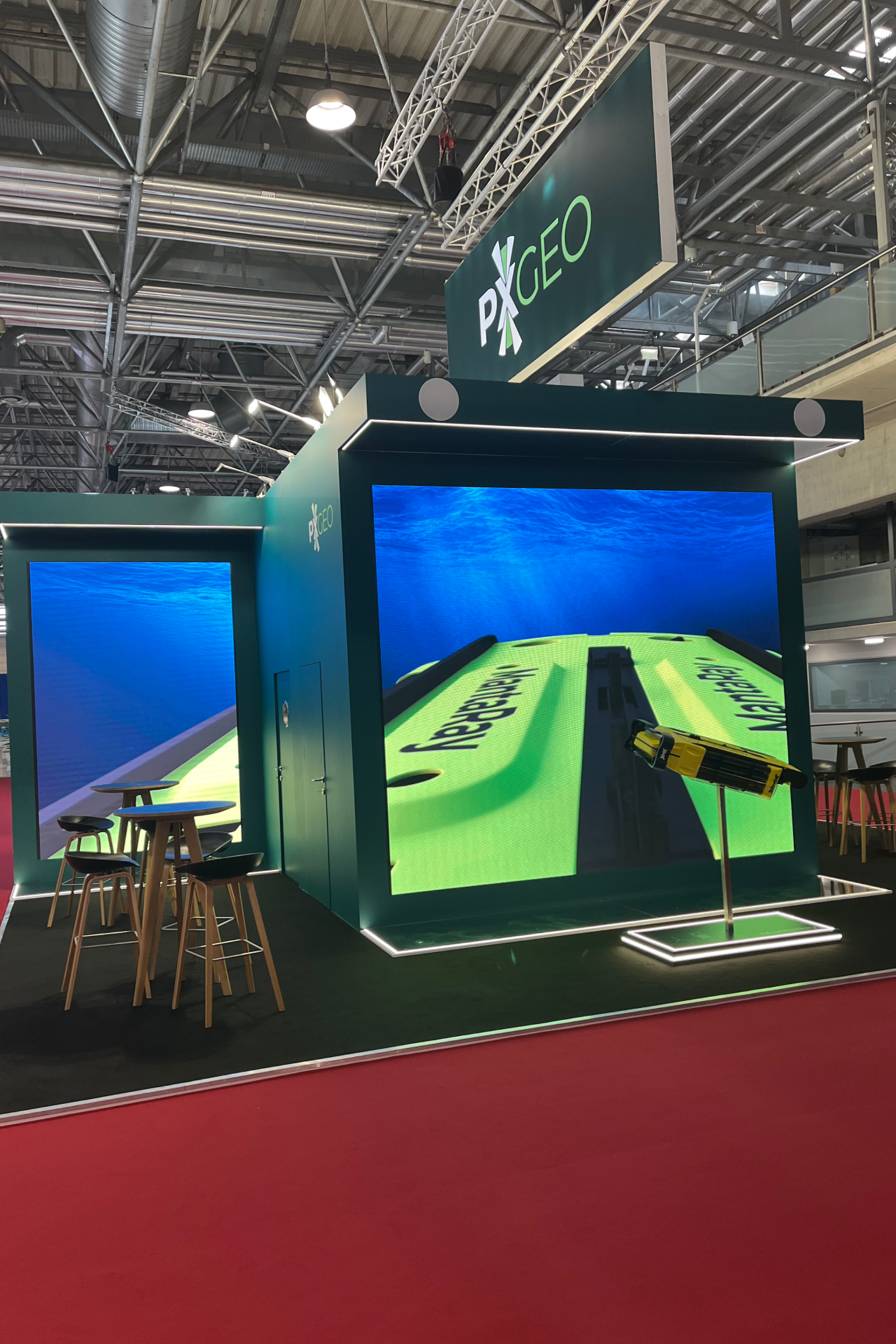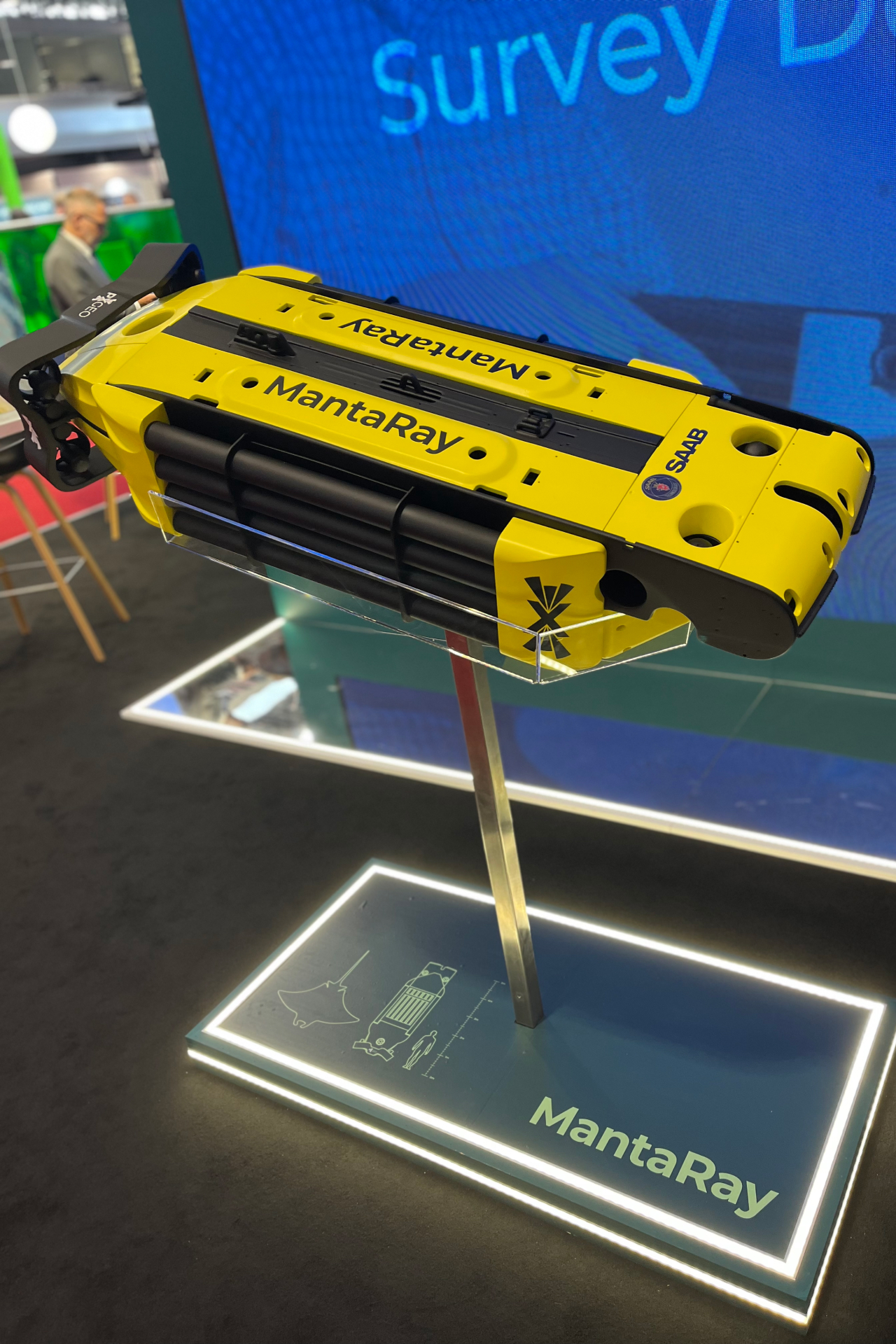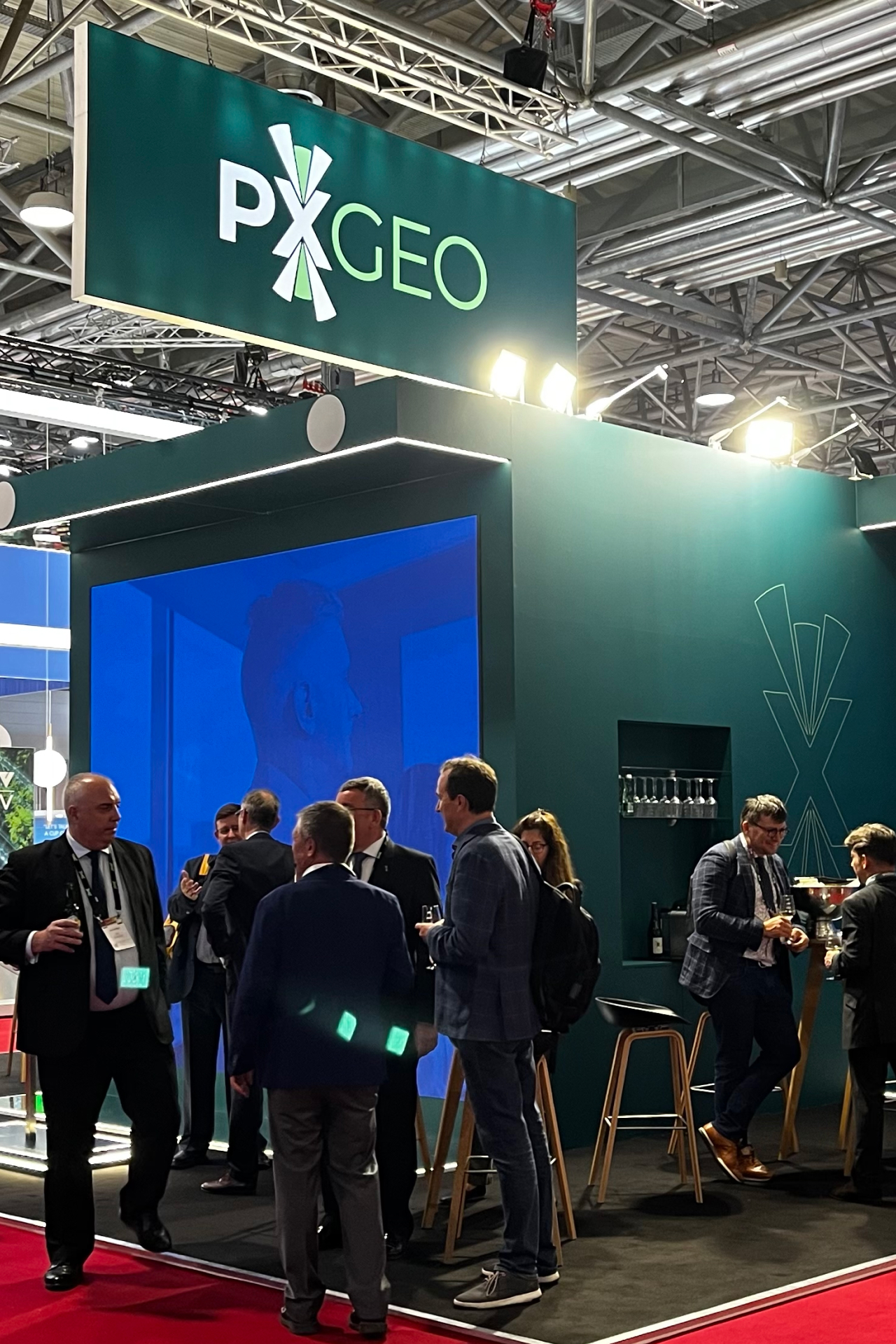 Elevating PXGEO's Vision: Crafting Immersive Experiences and Pushing Creative Boundaries

.
Together, our collaborative efforts worked seamlessly to create an immersive experience that left attendees stress-free and far from overwhelmed at the launch of MantaRay PXGEO's new UAV product at EAGE 2023. This achievement, a harmonious fusion of the narrative we crafted and the stunning showcase we delivered, reflects our commitment to pushing creative boundaries and ensuring that vision, innovation, and promise come to life in a way that words alone cannot describe. It stands as a testament to our unwavering dedication to the art of effective communication, guaranteeing that PXGEO's message resonates with the utmost clarity and impact, leaving a lasting impression in the hearts and minds of its audience.