What We Did
Exhibition Stand,
Innovative Exhibition Space: Selvita's Vision for BIO International Convention
Selvita, a pioneering biotechnology company, partnered with NeosCreatives to craft a cutting-edge, versatile exhibit space for their upcoming appearance at the highly anticipated BIO International Convention. The design challenge was to create an environment conducive to simultaneous meetings, ensuring a clear distinction between each area, all while seamlessly integrating Selvita's vibrant colour scheme.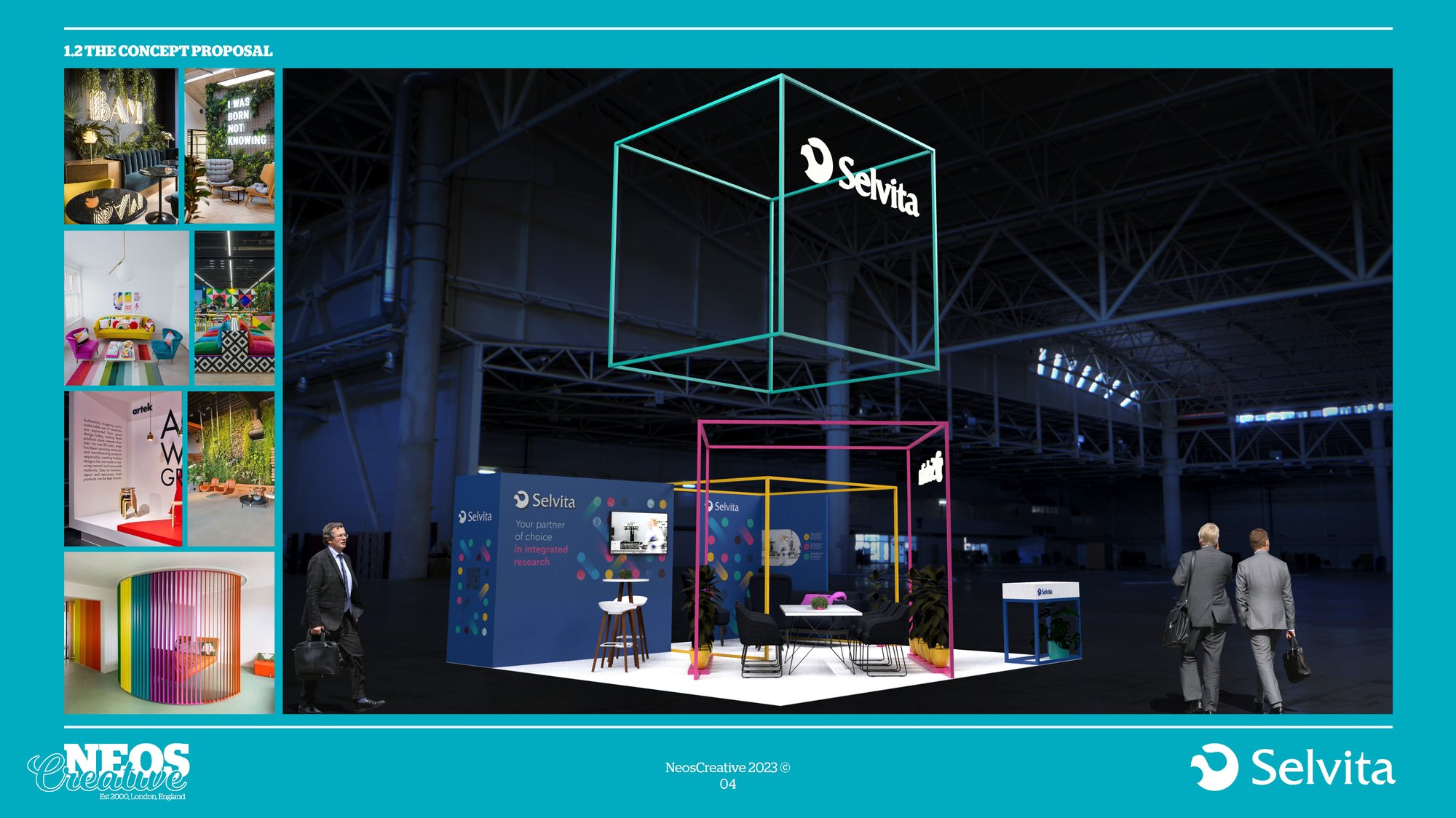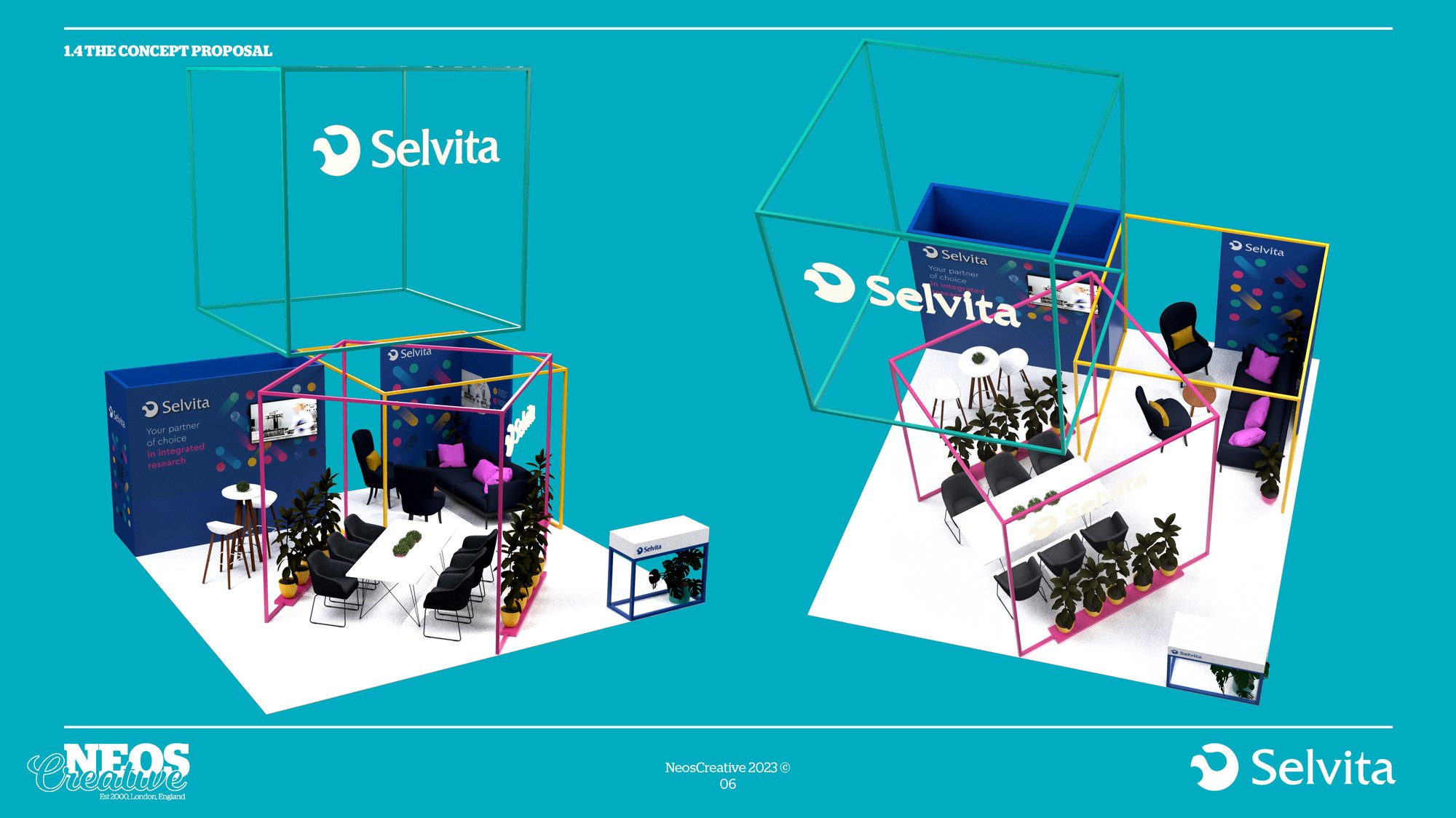 Global Precision: Crafting Selvita's Stand with Care and Cost-Efficiency
To create a successful and cost-effective stand for Selvita, our team went to great lengths to make sure every detail was handled with care. Due to the high labor and construction costs in the USA, we decided to produce the stand architecture and graphics in the UK and have them shipped to Boston. Meanwhile, our team sourced the furniture, carpet, and plants locally, carefully selecting each item to ensure they perfectly complemented the overall design. Throughout the entire process, one of our talented producers oversaw everything, ensuring that every aspect of the stand was executed flawlessly.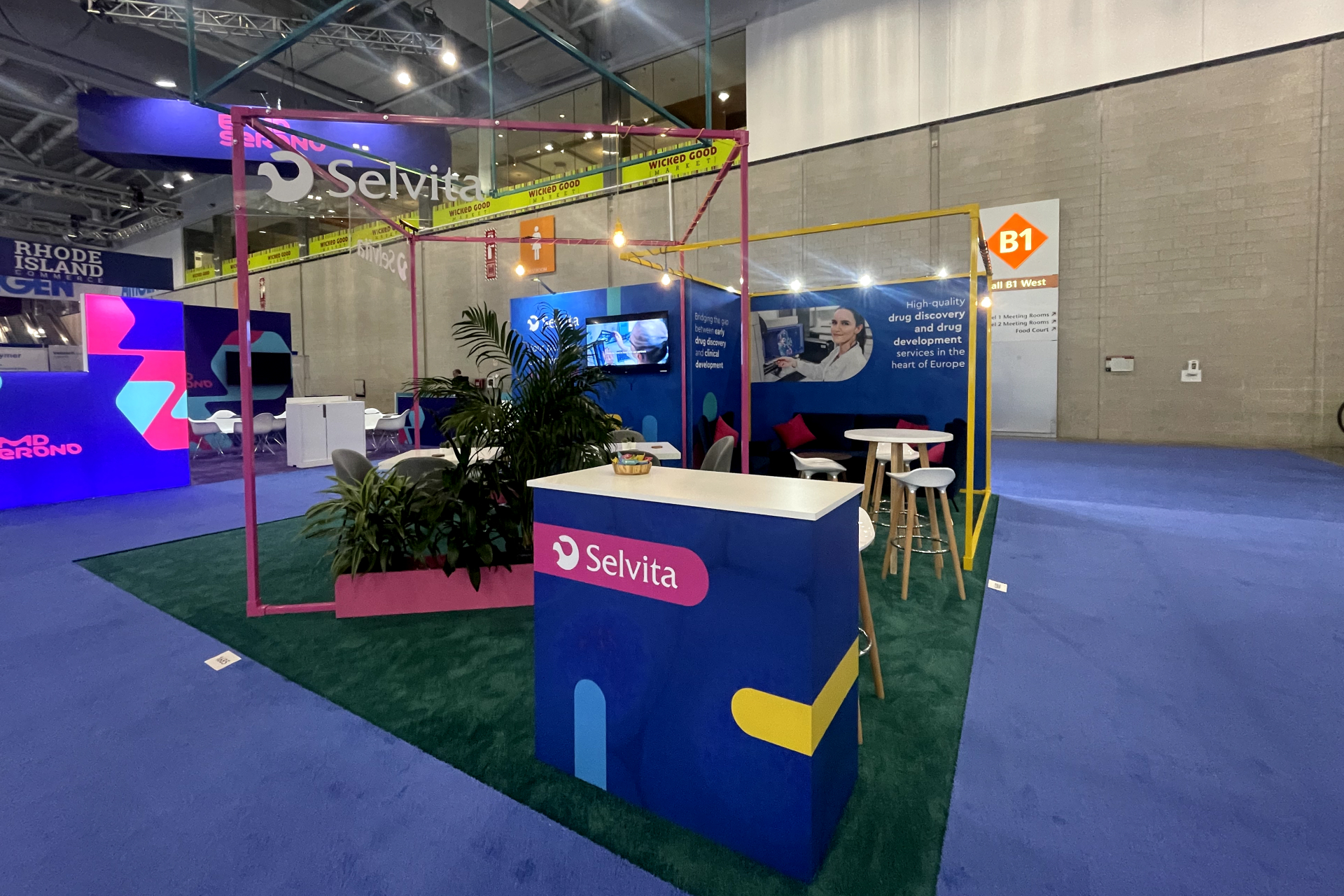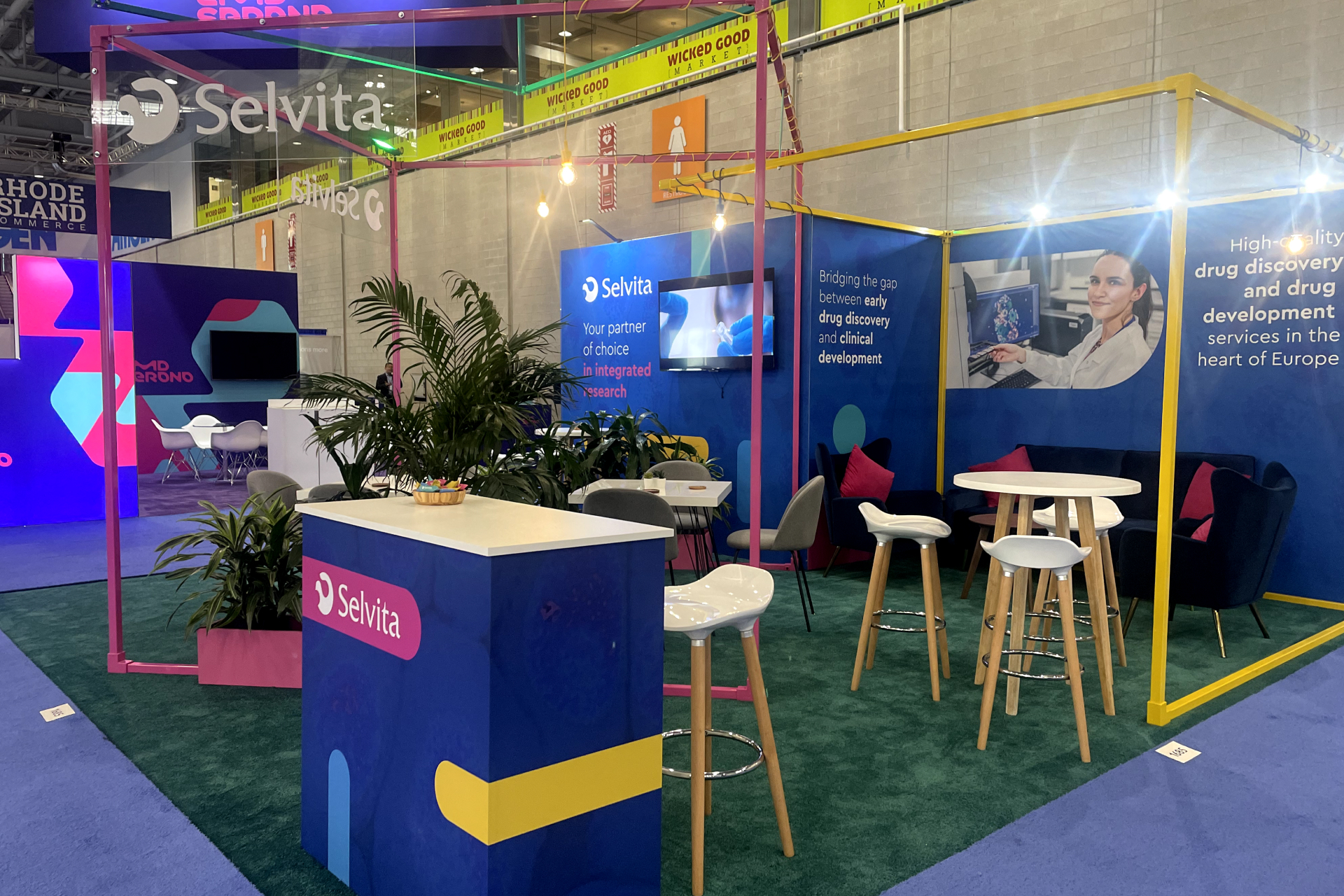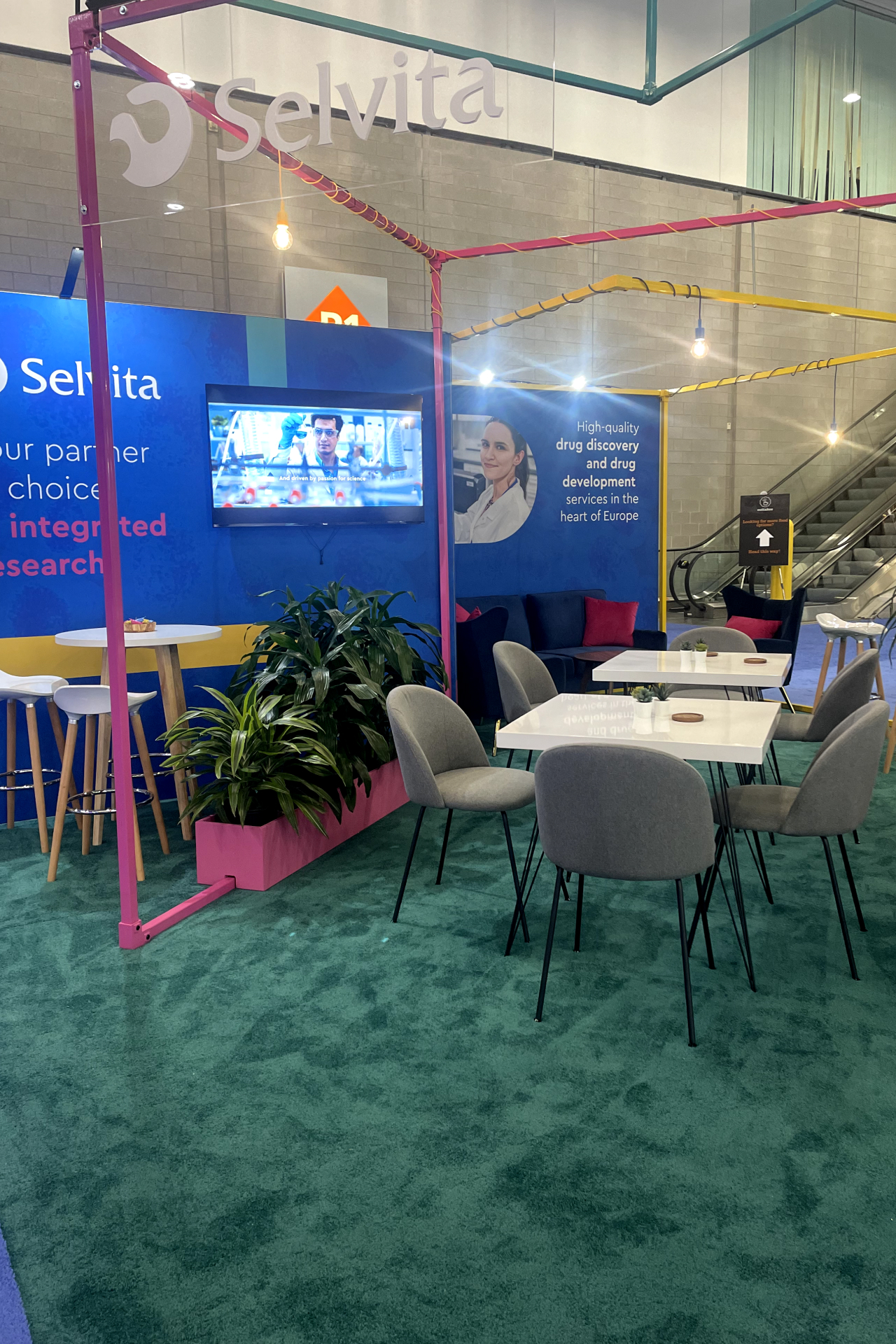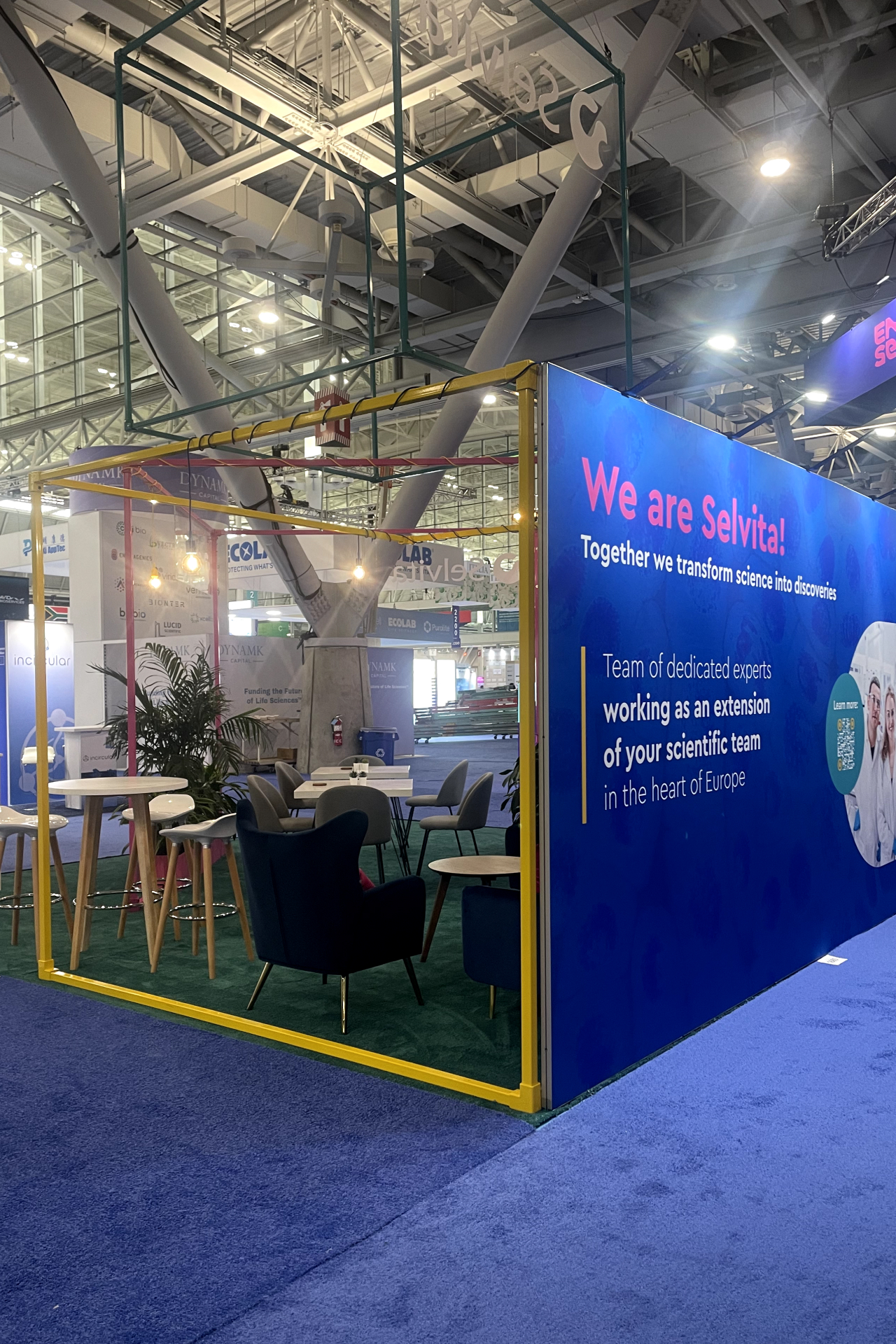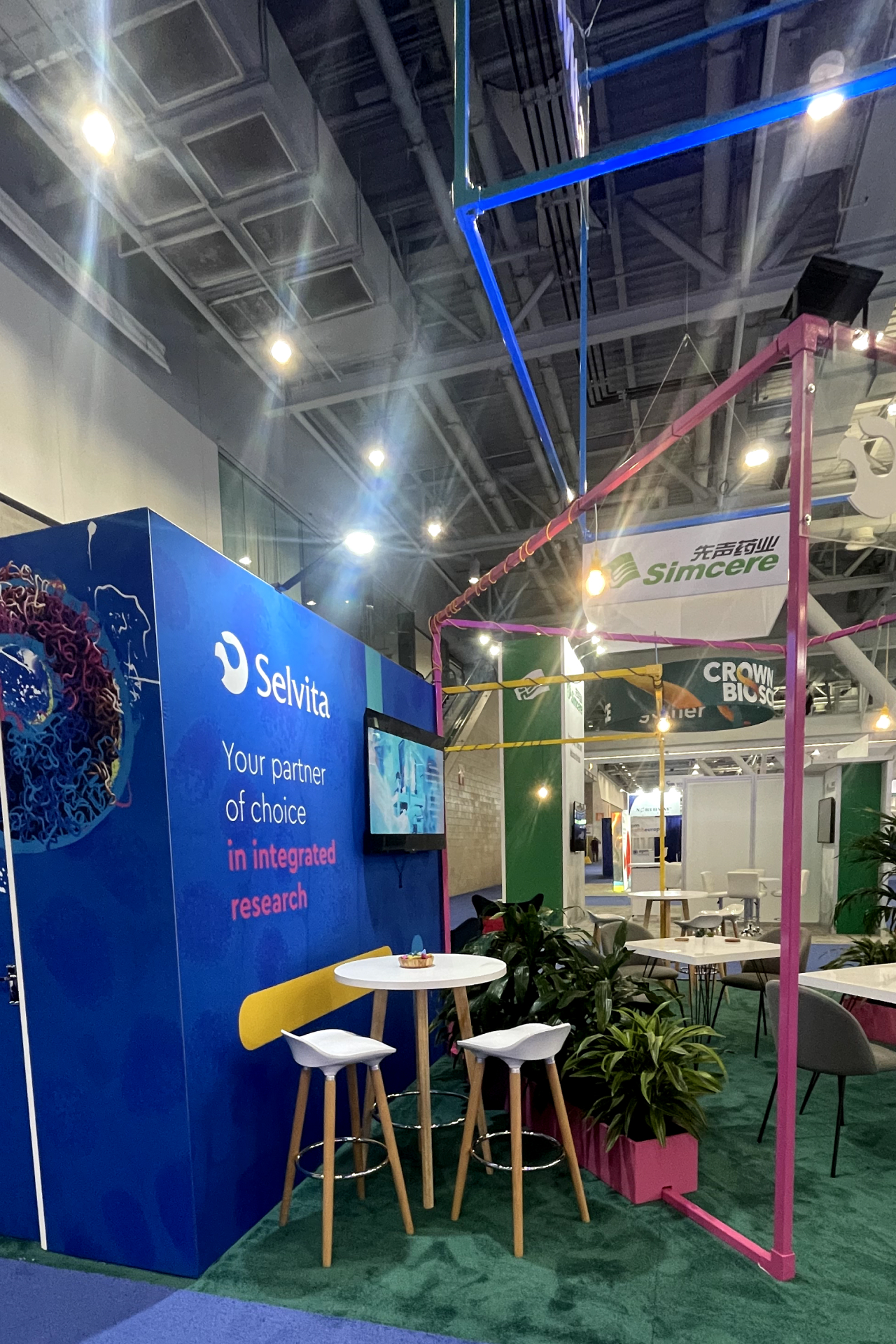 Exceeding Expectations: Elevating Selvita's Brand with Creative Excellence
We are delighted to hear that Selvita was stress-free and thrilled with our solution! We take great pride in our ability to work together seamlessly to create professional, imaginative, and exceeding-expectations solutions. Our primary goal is always to showcase our client's brands and products in the most engaging way possible, and we're delighted that Selvita had such a positive experience. Our attention to detail and unwavering commitment to quality were key factors in the success of our partnership with Selvita.